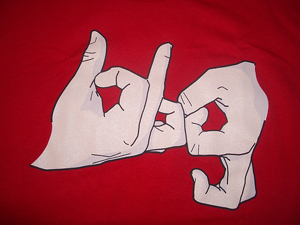 One of the most difficult tasks in legal internet marketing is motivating and showing attorneys how to write their firm's blog. I have decided to create a recipe for blogging success.
Step 1: Know your audience. Understand that each blog that you create has a target audience. Do some research and put some thought into it. If you're a personal injury attorney in Duluth, MN writing about Mesothelioma, your most likely audience is going to be the taconite miners and their friends and family. Stop writing generic articles about premises liability or product liability. Speak towards your client's needs. Instead of writing about faulty drugs, write about specific drug's side effects. So for example, this blog will be targeted towards personal injury attorneys wanting to generate organic seo traffic through blogging.
Step 2: Be sure to value what the customer values most. Since our target market was defined earlier, I think we all know personal injury value above all else…money. I am kidding. Quality relevant cases without wasting time on irrelevant leads. Be sure to always have what your customer values most  in mind when writing your blog. Each client is different but over the course of a law career trends will become apparent. It also helps to be unique and original in your topic selection and write about rare and uncommon topics where your competition is too slow or inept to respond to the market, or the market might be viewed as too small to warrant a blog post.
Step 3: Every blog should include an offer to engage with its readers. Engagement is greater than a free consultation and offering a free consultation is not engagement. Engaging with your potential clientele is easy to do and pays off in spades. Some tactics to start the conversation of engagement;
As a personal injury attorney, it wouldn't be a bad idea to differentiate your offer from those of your competitors, as to my knowledge, everyone and their mother offers a free consultation. That is no longer an offer. Your offer has to make you stand out from the crowd. What will your offer be?. For example, you could also release a free white paper; maybe it could be titled The top ten questions to ask your personal injury attorney before hiring them, in exchange for their e-mail address and permission to contact them. The bottom line being: Be creative with your offers, marketing is great and will make a difference in how your potential clients will view your business, but no amount of marketing in the world will compete or substitute for a greater or better offer.
A FREE CONSULTATION IS NOT AN OFFER, BECAUSE ITS THE SAME OFFER AS EVERY OTHER ATTORNEY IN TOWN. BE DIFFERENT. BE UNIQUE. BE ORIGINAL. Ego te provoco.
Step 4: Discuss the benefits that your audience will gain from hiring your firm. One practice that lends itself to being an example of obvious benefits, would be Bankruptcy practices. The Massachusetts Bankruptcy Blog of Goldstein and Clegg is a good example of explaining the benefits of hiring their firm for a bankruptcy proceeding. Automatic stay stops creditor harassment and collection. It allows a person to gain a fresh start, and start their financial life over again in most situations, often one of the greatest benefits of filing bankruptcy is the ability to rebuild credit. Luckily, a good blog also discusses the cons or alternatives to their services.
Step 5: Discuss the alternatives to your service.  As AttorneySync's SEO Manager, I am partial to Search Engine Optimization (SEO). On the other hand, I can also recognize when SEO isn't the best solution for a law firm. Often if a firm is not seeking a long term strategy wants to see results immediately, or has a smaller budget we recommend a pay-per-click campaign, this doesn't mean that PPC is better or worse than SEO, it simply means that every client is different and has unique firm goals, we will treat them that way as we help them reach their objectives.
With regards to PPC, I always like to tell the story of the hunter and the farmer to illustrate the differences between paid search marketing and organic search engine optimization. Paid advertising is like a hunter. If you're hungry, you can go and get a meal right now. You might pay dearly for it, but it's highly unlikely you will come home empty handed,  and you will likely be able to eat.
SEO is more like a farmer. It takes a lot of work on the front end, your results are delayed by at least a season (a couple months), and there are threats that might threaten your whole crop (Penguin). But, if successful, you will have a source of food (clients) that will last well into the distant future with mostly maintenance as the greatest cost. Typically, a combined strategy using both SEO and PPC is the most comprehensive and works well for clients. Also using PPC is a great way to experiment with a new product or practice type before making a large SEO investment.
Step 6: Provide proof of your value. The proof is in the pudding. How can I prove to you that content marketing (Writing Blogs)  will help your SEO campaign? I can't. But you can prove it to yourself! Install Google analytics with goal tracking for your quick contact form.
Start writing blogs using the formula described in this blog. Sit back and watch your tracking data as the number of people who land on your blog as an entrance page, and those people who choose to contact you via your e-mail contact form on your website.
Write a blog a week, for 3 months and track your traffic, conversions and, most importantly, return on investment from blogging via the number of contacts you receive from your new organic content marketing strategy. I think that you will be pleasantly surprised at your results. Feel free to drop me a line and tell me how you did via Twitter at @JLBellefeuille
For those of you looking for the quick and dirty guide to get to the top of Google's search engine results pages, you've come to the wrong place. Write for a reader, not for a spyder. A good content marketing strategy part of a balanced SEO strategy, but is not by itself a SEO strategy. Good luck blogging.