Whether it's for help with their injury legal matters or advice on estate planning issues, people are turning to the web to find local law firms. When people begin searching for local businesses in their area, they tend to do multiple searches. They might search for a list of law firms and then search for specific information about each. For example, they might try to identify which one has experience handling legal matters like theirs.
Last month, Google introduced Place Search, a new type of localized search result that sorts information around local places.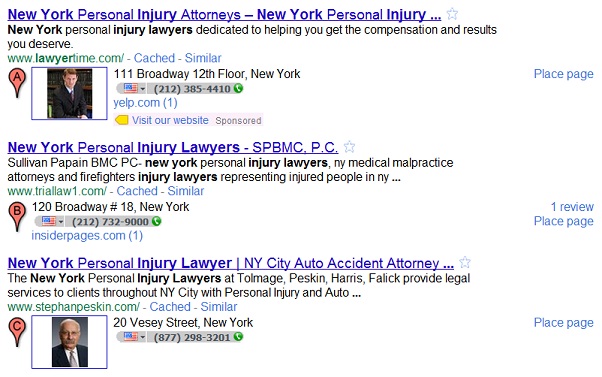 These new results are marked with red pins, and contain relevant information and links from across the web. Now, local legal services searchers can see location and contact information right from the results page. In addition, searchers can see place information gathered from a variety of other sources all in one place.